Nach 6 Jahren kehrt die Schweizer Artrock Band Cosmos mit 10 neuen Kompositionen voller Energie und Emotionen zurück. Ihren Wurzeln treu geblieben, spielen Cosmos nach wie vor eine melodiöse Variante des anspruchsvollen Rocks. Der Einfluss von Pink Floyd ist immer noch präsent aber die Band hat sich stetig weiterentwickelt und mittlerweile eine eigene Identität zugelegt.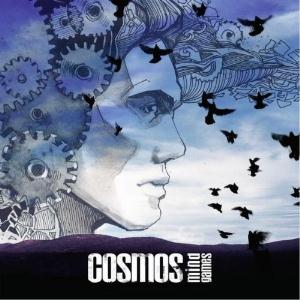 Mit der dritten Studio CD "Mind Games" ist Cosmos ein sehr persönliches Werk gelungen.
Vor allem der Song
Contact
beschreibt eindrücklich die tragischen Ereignisse um die Nahtod- Erfahrungen von Drummer Reto.
Lost Years
hingegen erzählt die traurige Geschichte von Dwayne Dail, der jahrelang unschuldig im Gefängnis saß.
Close To The Edge
ist eine Auftragskomposition des US-Labels Cypher Arts. Vorgesehen war dieser Song für ein CD Set zum Thema Piraten. Leider wurde diese Idee durch das Label nie verwirklicht. Ein weiterer impulsiver Song ist
Sequences
, der vor allem Live für Furore sorgen dürfte. Diesen Song haben Cosmos bereits seit einigen Jahren im Set und nun erstmals auf Tonträger veröffentlicht – ein Meisterstück. Auf Mind Games ist auch die neue, fantastische Sängerin Mirjam Heggendorn zu hören. Mirjam ersetzt die langjährige Sängerin Silvia Thierstein, die sich vermehrt ihren Mutterpflichten widmen will.