Hazmat Modine draws from the rich soil of American music of the 20's and 30's through to the 50's and early 60's, blending elements of early Blues, Hokum Jugband, Swing, Klezmer, New Orleans R & B, and Jamaican Rocksteady. The band is fronted by two harmonicas which use call and response, harmony, melody, and syncopated interweaving rhythms. The band includes tuba, guitar, and percussion, claviola and Hawaiian steel guitar. The band's sound reflects musical influences ranging from Avant-garde Jazz to Rockabilly and Western Swing to Middle-Eastern, African, and Hawaiian musical styles.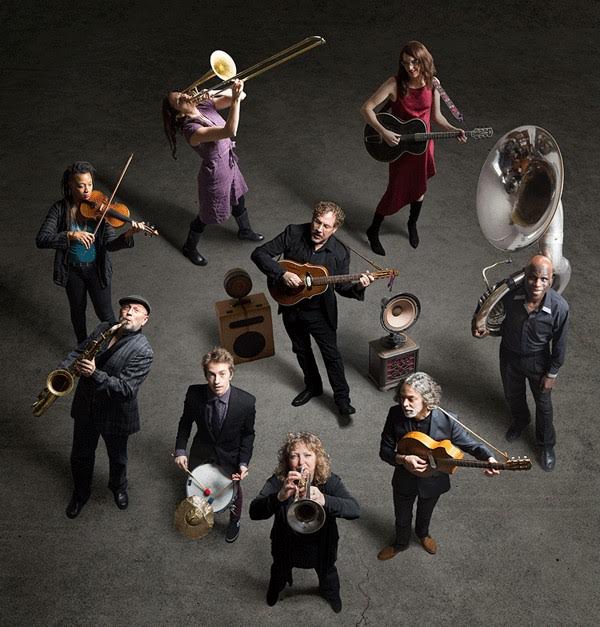 Hazmat Modine plays the kind of Blues one might have found in a barrelhouse in New Orleans had the city been inhabited by gypsies who performed with Otis Redding and the city had been built on the Black Sea. The band is driven by harmonicas, tuba, drums, guitars, Banjo and a full horn section. Guests play such exotic instruments as the Romanian cimbalom, the banjitar, and the Claviola. Front man Wade Schuman has the appropriately throaty voice of someone who has both hopped freight trains and collaborated with the Throat Singers of Tuva. For the past eight years, the band has been touring in over 40 countries worldwide. They have collaborated/performed with a vast range of artists including Bombino, Kronos Quartet, Cat Empire, the Gangbe Brass band from Benin, and Natalie Merchant.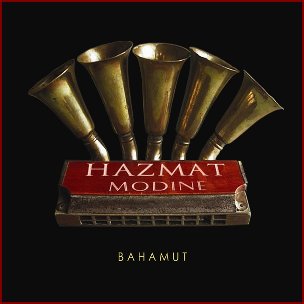 The title track from their first album "Bahamut", released in 2007, was recently used in the 3D film Pina by Wim Wenders, and currently in a performance by Pina Bausch and the Stuttgart Ballet.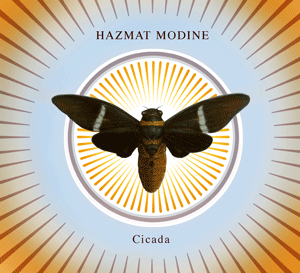 Their second album "Cicada" in 2011 was awarded the Charles Cross award in France for best blues album of the Year, and topped number one on the World Music Charts in Europe.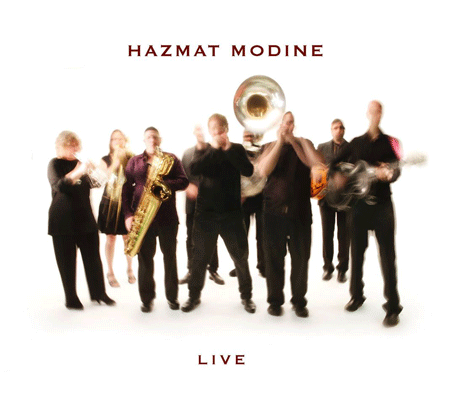 Returned 2014 on disc with an hour of pure music on their "Live" album. 8 live tracks made over the last 10 years in 5 countries.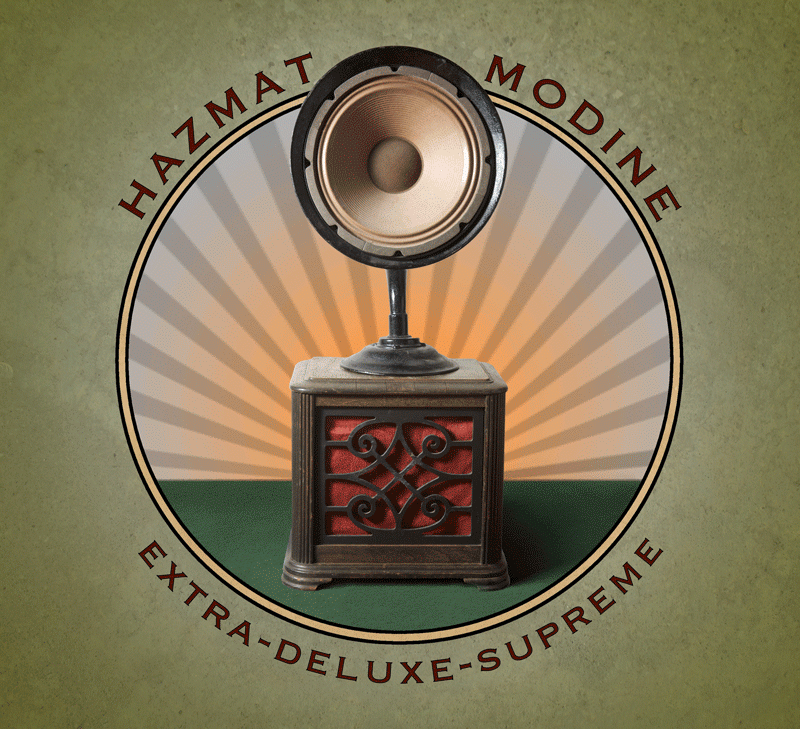 There new studio album "Extra-Deluxe-Supreme" is again released on Jaro records in 2015.
("Hazmat" is a portmanteau of "hazardous material" and "Modine" is the name of a company that manufactures commercial heaters but may be used to refer to the heater itself.)
Hazmat Modine is a band in perpetual motion.
To them, timelessness, innovation and inclusiveness trump the trendy and the ephemeral. The very definition of honest-to-goodness American roots music – but also considerably more global and exotic – Hazmat Modine is visually and aurally captivating, continually exploratory, and thoroughly engaging.