Hailing from Louisiana, Abigail's Ghost are a progressive rock band that have just released their new album "Black Plastik Sun".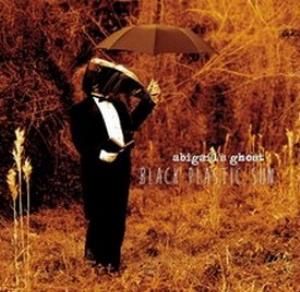 Founded as a five-piece founded by two high school friends, Joshua Theriot (lead vocals, guitars) and Kenneth Wilson (bass guitar, backing vocals), who had already played together in local bands.
Theriot and Wilson both left Louisiana in 2003 to study at the prestigious Berklee College of Music in Boston; however, soon afterwards Wilson moved back to his home state to study biology. The two friends, however, kept in touch via e-mail, and continued writing music together. This is when they decided they needed some additional members to play the parts they had written for drums and keyboards; so they contacted another long-time friend of theirs, keyboardist Brett Guillory. The band lineup was completed when they enlisted the services of Theriot's Berklee roommate, drummer John Patrick, who brought along his friend and musical partner, Randy LeBoeuf (rhythm guitar).
Abigail's Ghost debut album, "Selling Insincerity", mainly based on the material written by Theriot and Wilson during their long-distance correspondence, was recorded in a week in New Orleans, and released in 2007 on the band's own label, Aesperus Music. Their sound has been often compared to that of Krautrock bands, as well as modern prog giants Porcupine Tree.
Discography
2007 Selling Insincerity
2007 Cerulean Blue (EP)
2007 Seeping (EP)
2009 D_Letion
2009 Live Rosfest 2009 (DVD)
2014 Unmastered (EP)
2015 Black Plastic Sun