Founded in 2003 on the ashes of ADN by Philippe Benabes and Didier Pegues, Eye 2 Eye finally released their third album on the Musea label in December 2011.
After "One In Every Crowd" (2006) and "After All..." (2009), nominated by the ProgAwards that same year, "The Wish" (2011) marks a watershed for the group that sign here its first concept-album, inspired by Oscar Wilde's "Picture Of Dorian Gray".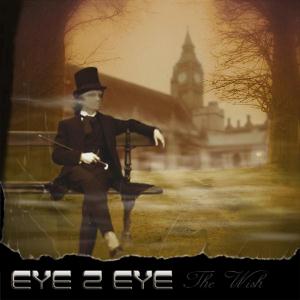 Neo Progressive and floydian influences from the early days, make way for a more personal identity, helped by the voice of Djam Zaidi, the flamboyant guitars of Amirouche Ali Benali, the swirling keyboards of Philippe Benabes and Elise Bruckert's magical violin, backed by the solid rhythm of Aymeric Delteil (Bass) and Didier Pegues (Drums & keyboards).
Here, all songs are strung together to form a single musical entity of more than 69 minutes.
The disk very well conveys emotion, romanticism, the darkness and the drama of the work.
The guitar sounds fantastic, with an Eastern touch and true mastery. The violinist print character and sensibility, and keyboards are very good. The latest is the new voice, somewhat rough, but melodic, very suitable for theatricality required by the concept.
The story of Dorian Gray is seeking both dark and light and only the contrasts of progressive rock music could pay tribute to this classical masterpiece!
Lose yourself in this mesmerizing London of the late XIXth Century...