"A Pilot Project" has taken off at an airport near you!
I hope you climb aboard!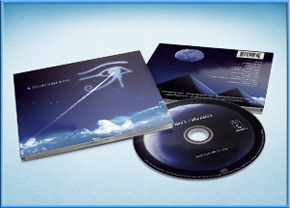 As we approach the 40th anniversary of Pilot's debut album, David Paton, Ian Bairnson, and Stuart Tosh have reunited as Pilot. As a first project out of the gate, it is only fitting that David and Ian would turn to The Alan Parsons Project. While Stuart played on the first two Project albums and Billy Lyall the first, it was David and Ian, along with drummer Stuart Elliott from Cockney Rebel, who would become the band behind the Project for years to come. David brought his distinctive bass playing and vocals and Ian his melodic guitar licks and imaginative, smooth solos to the Project. These contributions, when coupled with the rich harmonies of Chris Rainbow, lush arrangements of Andrew Powell, skillful songwriting of Eric Woolfson, and superb production of Alan Parsons created the unique Project sound that fans all over the world would come to love.
With A Pilot Project, David and Ian pay homage to Eric Woolfson's legacy. We hope Project and Pilot fans enjoy the opportunity to hear Eric's classic tunes interpreted and played in a new way by the band behind the Project. Some things should sound familiar with David singing such classic Paton sung tracks as What Goes Up, Children of the Moon, and Let's Talk about Me and Ian adding his insperational guitar sound throughout. But we hope you also enjoy a few twists from David's production and interpretation of classic tunes originally sung by Eric, Lenny Zakatek, Colin Blunstone, and others!